Films I Neglected To Review: Lambs And Slaughter
By Peter Sobczynski
Posted 04/03/20 10:35:54

Please enjoy short reviews of "Clover," "Never Rarely Sometimes Always," "The Other Lamb" and "Slay the Dragon" and learn how you can help a couple of wonderful art house theaters and see some excellent movies at the same time.

With ordinary theatrical distribution currently at a standstill, a number of art house venues across the country have begun entering into partnerships with the distributors that they normally work with to offer home viewers the chance to stream the new movies that would have been playing on those screens in ordinary times and allow those theaters to get a portion of the rental proceeds to help get them through their current difficulties. In my home base of Chicago, the Music Box Theatre and the Gene Siskel Film Center are both taking part in these programs and offering viewers an eclectic choice of new releases that are worth checking out. At the Music Box, you can see "Bacurau," the thrilling action-drama about a remote Brazilian village that suddenly finds itself under siege from a group of outsider mercenaries (led by Udo Kier) and decide to fight back in decidedly gruesome fashion. Starting this week is "Saint Frances," a lovely locally-made gem from Alex Thompson about a 34-year-old woman (Kelly O'Sullivan, who also wrote the screenplay) at loose ends at her life who lands a job as a nanny for the precocious Frances (Ramona Edith-Williams) at just the moment when she discovers that she is pregnant. Also starting is "The Whistlers," a very funny and strange crime comedy--one that has received comparisons to the Coen Brothers that are largely earned--from Romania about a corrupt cop who is forced to go to the Canary Islands to learn a secret whistling language as part of a complex heist scheme that quickly turns weird and violent and unpredictable. Via the Siskel Center, you can now see "Extra Ordinary," a very funny paranormal comedy from Ireland that had the misfortune to begin its commercial run at just the precise moment when all the theaters began to close. "Balloon" is a German film that takes a look at the case of two East German families in the late Seventies who surreptitiously built their own hot air balloon and used it as part of a daring flight to freedom--the same story that formed the basis of the 1981 Disney drama "Night Crossing." "The Perfect Nanny" is a brilliant, disturbing and diabolically clever thriller from France, also inspired by a true story, about a harried young couple who hire the seemingly perfect person (Karin Viard in a knockout of a performance) to watch their two young children and, suffice it to say, things eventually take a turn for the worse. All of these films are definitely worth seeing and you will be able to give a hand to a couple of wonderful movie theaters in the process.

To order the Music Box titles, go to musicboxtheatre.com For the offerings from the Siskel Center, go to siskelfilmcenter.org/filmcenterfromyoursofa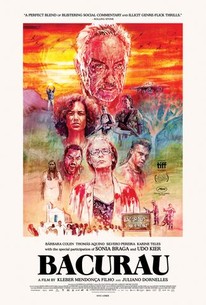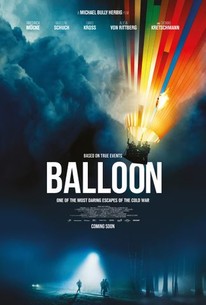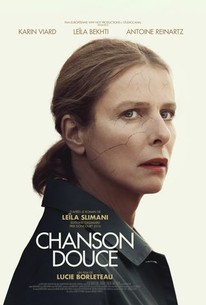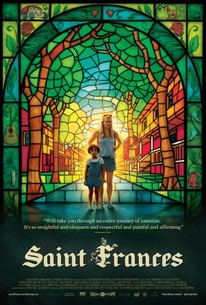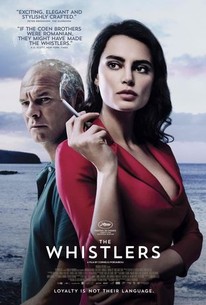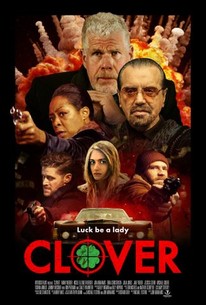 On the other hand, a film like "Clover" is so irredeemably awful that it could single-handedly kill anyone's desire to see any more movies under any circumstances for the immediate future. A hellish combination of "The Pope of Greenwich Village," "The Boondocks Saints" and all those shitty post-"Pulp Fiction" crime movies that tried (and failed) to emulate that film's success with combinations of gruesome violence and unconvincingly arch dialogue, the film opens as two brothers--hotheaded and impulsive idiot Jacke (Mark Webber) and the slightly more sensible and slightly less moronic Mickey (Jon Abrahams, who also directed)--in a world of trouble after Jackie borrows a lot of mob money on an unsuccessful gambling run and leaving them to answer to local crime boss Tony (Chazz Palminteri). Tony offers the two a way out of their debt as long as they accompany his wild son on an errand to collect a debt from another deadbeat at the guy's house. Inevitably, things go south when the son tortures and kills the man, only to then be shot dead by the guy's 13-year-old daughter Clover (Nicole Elizabeth Berger). Assuming that no one would believe that the girl actually did the shooting and fearing Tony's wrath either way, Mickey and Jackie going on the lam with Clover in tow on a journey that finds them encountering oddballs from their past (played by Tichina Arnold, Jessica Szohr and Jake Weber) while being pursued by Tony's goons and a pair of lesbian hitmen (Erika Christensen and Julia Jones) who are contemplating getting out of the racket and opening a pizza joint.

One can only hope that the items they would be offering up for consumption would be easier than anything to swallow in this hollow and ugly concoction. The screenplay by Michael Testone is a painful combination of resoundingly unlikable characters, plot developments that, save for one, can be seen a mile away (and the only reason that the one cannot is because it is so goddamned stupid that you cannot believe that any vaguely sensible person would have considered it to be a good idea) and dialogue that tries to make up for its lack of wit, insight or poetry by attempting to cram as many curse words into each line of dialogue as they can hold. Abrahams's direction is equally sloppy and listless (especially during the scenes involving the wildly unconvincing CGI bloodshed that are of a technical level usually seen only in lesser "Sharknado" sequels) and the performances run the gamut from the merely lazy to the simply awful. (The closest thing to a decent performance comes from Ron Perlman, possibly because he knows that after delivering the essentially extraneous monologue that opens the film, he gets to disappear from the proceedings for virtually the remainder of the running time.) "Clover" is little more than a squalid and brainless rip-off that will leave most viewers feelings alternately bored, annoyed and depressed beyond measure--a case of too many brains on the walls and not enough in the screenplay.

On the other hand, the new drama "Never Rarely Sometimes Always" may not exactly be a barrel of laughs by any stretch of the imagination but it still provides viewers with the kind of exhilaration that comes from seeing a film that takes on potentially tricky subject matter and handles every aspect of it with uncommon grace, skill and intelligence. In what will surely go down as one of the great performances of the year, Sidney Flanigan plays Autumn, a 17-year-old girl from Pennsylvania who, as the film opens, discovers that she is pregnant. After wasting valuable time at one of those fake clinics that is woefully short on actual medical advice and then attempting to induce a miscarriage, she decides to have an abortion. Alas, in Pennsylvania, parental consent is required for someone her age and since that is not going to be an option, she and Skylar (Talia Ryder), her cousin, co-worker at the local grocery store (where both are routinely harassed by their lecherous boss) and closest friend, lift some money from work and grab a Greyhound bus to New York, where an abortion should be easier to obtain, though that proves to be anything but the case.

Written and directed by Eliza Hittman, the film provides an eye-opening and almost documentary-like observation of the difficulties that can arise in the pursuit of obtaining a legal abortion, even in a theoretically liberal-minded place like New York City, and how even the elements designed to make the procedure as safe as possible for the patient can have unintended consequences for those who are most desperately in need--the discovery that while you can get an abortion without parental consent, using your insurance card will result in the whole thing turning up on their statement anyway. Although Hittman's film is squarely on the side of Autumn and her right to have an abortion, she makes the smart move of not trying to stack the narrative deck in her favor in order to win viewers over in regards to the charged topic. We never learn the identity of the father nor the circumstances regarding the pregnancy and that is exactly as it should be--although this decision may frustrate those looking for soap opera histrionics, it brilliantly underscores the notion that abortion is a right for all women, not just the ones with the most dramatic backstory. The film is also blessed with an extraordinary central performance from Flanigan as Autumn--she may be a newcomer but her work here is so deeply felt that there are times when you almost want to turn away because of the way she makes you feel as if you are looking in on something deeply personal and private. This is a performance that never steps wrong for a single moment but is especially powerful during the centerpiece scene in which Autumn is required to answer a series of increasingly personal questions about her sexual history with only the answers that make up the film's title--in just a few short minutes in a single close-up and with only a few words at her disposal, she wrenchingly conjures up a series of hurts in a sequence that will leave viewers absolutely devastated. As I said before, "Never Rarely Sometime Always" is not a walk in the park and the subject matter alone is likely to keep many viewers away from it entirely (although they may be just the people who need to see it the most) but those who do give it a chance will be awarded with what is sure to go down as one of the finest films of 2020.

"The Other Lamb," which marks the English-language debut of Polish filmmaker Malgorzata Szumowska, tells the story of a small religious cult whose all-female members are mesmerized by the lone male who serves as their self-appointed savior--perhaps not surprisingly, it ultimately turns out to be not particularly in favor of such an arrangement. "The Flock," as they are known, consist of about twenty women--the older ones known as wives and the younger ones considered sisters--who live out in the woods under the thrall of The Shepherd (Michiel Huisman), who provides them with shelter and "guidance" in exchange for their total obedience in regards to everything from sexual favors to the ability to tell a story. The focus of the film is on Selah (Raffey Cassidy), who was born into the cult--her mother dying in childbirth along the way--and who has known nothing else in her life. And yet, as she arrives at the point when she is about to make the transition from sister to wife, she finds herself beginning to question her blind faith in his ways. These feelings are further exacerbated when the authorities start sniffing around and The Shepherd announces that they will be pulling up stakes for a journey further away to what he promises will be "a new Eden." The trip is arduous and little by little, the control that he used to maintain over the group begins to erode and Selah is forced to consider that the belief system that she has lived under for her entire life may be nothing more than dangerous and abusive lunacy.

The film has a number of good things going for it. Visually, it is a stunner throughout as Szumowska and cinematographer Michal Englert conure up any number of striking images throughout the run the gamut from the haunting beautiful to the deeply disturbing. The performance by Cassidy, who was the sole redeeming factor of the excruciating "Vox Lux," is excellent as she charts Selah's emotional journey from subservience to self-assertion and there is also an equally impressive turn from Denise Gough as a wive who has been exiled from the group for her transgressions but who stays around because she has been so broken down that she cannot imagine having a life of her own anymore. And yet, even as I was admiring those elements, I nevertheless always found myself at too much of a distance from the story to develop any real interest in it. Granted, the screenplay by Catherine McMullen is written in a deliberately spare style and the film is clearly meant to be more of a mood piece than an standard issue narrative. I don't have a problem with that style of filmmaking--my lifetime membership in the Terrence Malick fan club should attest to that--but it never quite jelled for me in this case. Thanks to the meh performance by Huisman (who was much better in a similar role in "The Invitation") and the decision to not develop any of the other sisters or wives in any substantial way meant that I could never quite fully buy the situation being presented in the way that films like "Martha Marcy May Marlene" and the documentary "Wild Wild Country," both of which were able to suggest the slippery allure of the cult mentality while at the same time depicting its monstrous nature. "The Other Lamb" is not bad, per se, and some viewers with a taste for offbeat storytelling might get a little more out of it than I did but for the most part, I just never connected with it. The film is a near-miss but a miss nevertheless.

The beast hinted at in the title of the new documentary "Slay the Dragon" is not a flying, fire-breathing monster, though it can be just as destructive as one of those in its one unique and insidious way. No, the monster in question is partisan gerrymandering, the process by which voting districts are carved up by politicians in ways that are designed to help them retain power by creating a large number of areas filled with a populace likely to vote for them while relegating potential opponents to areas where they can do little harm to them with their votes. Gerrymandering has been around since the early 1800s and has been used by all political parties that have found themselves in power to some degree. However, as this film by Barak Goodman and Chris Durrance illustrates in unsparing fashion, the process did not become fully weaponized until 2010, when Republicans, reeling from their losses in 2008, poured enormous amounts of money into seemingly innocuous local races to elect the very officials who would, among other things, take part in the upcoming once-a-decade redistricting. Having succeeded in that, these Republican-led legislatures began a series of moves that would go on to consolidate their power while wreaking havoc on their constituents. (As the film shows, the tragic water crisis in Flint, Michigan is a direct result of policies instituted as the result of gerrymandering.) When the film is regaling the history and mechanics of the process, the results can be a little dull at times, though the interviews with the gloating Chris Janowski, the Republican strategist who helped spearhead the 2010 Republican gerrymander, will inspire most viewers to some form of rage. More effective are the two side stories chronicling efforts to roll back the changes against seeming insurmountable odds--one involves a legal case in Wisconsin that goes all the way to the Supreme Court and the other deals with a grassroots-level movement in Michigan to get an anti-gerrymandering proposal on the state election ballot. These segments are the most interesting in the film--they serve as a concise and eye-opening lesson into how modern politics works--and ensure that "Slay the Dragon," for all of its tendencies to preach to the choir, is worth a look.