Films I Neglected To Review: I Want A New Glug
By Peter Sobczynski
Posted 04/10/20 10:10:47

Please enjoy short reviews of "Sea Fever," "We Summon the Darkness" and an assortment of other titles that you can stream to benefit two of Chicago's favorite art houses.

The Music Box Theatre and the Gene Siskel Film Center, two of Chicago's premier art house establishments, are continuing to partner with distributors to bring the films that might have ordinarily been playing on their screens into your homes via a streaming arrangement that will give the theaters a portion of the rental fee in order to help keep them in business during the current shutdown of all cinemas. Beginning at the Music Box is "Sorry We Missed You," Ken Loach's quietly powerful drama about a working-class family that is pushed to the edge when they lose their home in the wake of the 2008 financial meltdown and are forced to become part of the perennially unstable gig economy as a way to keep their heads above water. Viewers can also still rent the wonderful locally-made comedy-drama "Saint Frances," the quirky Coen-like Romanian crime film "The Whistlers" and the amazing Brazilian genr--bending thriller "Bacurau." Playing via the Siskel Center is "The Wild Goose Lake," Diao Yinan's crime thriller from China about a gangster on the run from both his former colleagues and the cops after a violent betrayal leads to him inadvertently shooting a cop. Although the narrative has been presented in a deliberately convoluted manner, it doesn't quite make up for the thin nature of the story. However, the visual style that Yinan utilizes is so striking that it ultimately makes the film worth a look. Also playing is "Beanpole," the brutal and wrenching Russian drama focusing on two women trying to come to terms with their respective psychological traumas in the immediate wake of the end of World War II, and "Colonel Redl," Istvan Szabo's Oscar-nominated 1985 historical drama chronicling an army officer (Klaus Maria Brandauer) as he rises through the ranks of the Austro-Hungarian Empire under the sponsorship of Archduke Franz Ferdinand (Armin Mueller-Stahl). The two theaters are both showing a pair of additional films--"And Then We Danced," a stirring romantic drama from the Republic of Georgia about a young male dancer (Levan Gelbakhiani) at a renowned dance academy who finds himself becoming attracted to the academy's new male dancer (Bachi Valishvli) even as he becomes his chief rival for a position with the national dance company, and "Best of Cat Videofest," a 40-minutes compilation culled from a number of popular past programs of feline-centric videos.

To order the Music Box titles, go to musicboxtheatre.com

For the offerings from the Siskel Center, go to siskelfilmcenter.org/filmcenterfromyoursofa[br]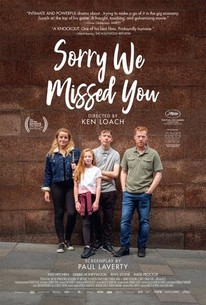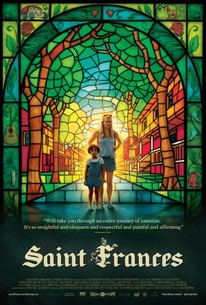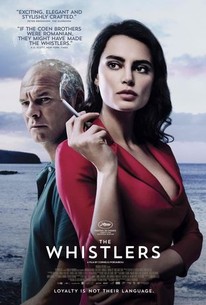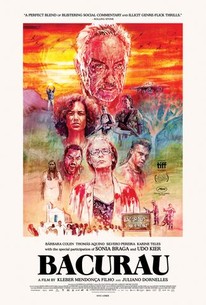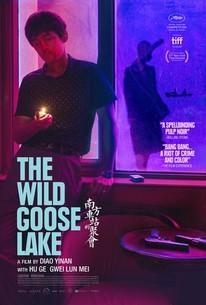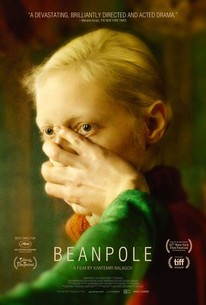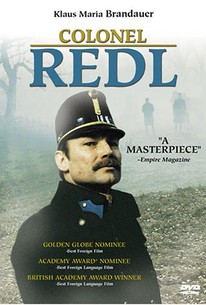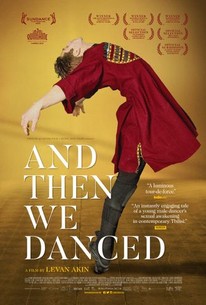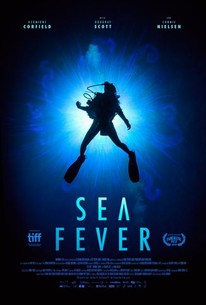 As "Sea Fever" opens, Siobhan (Hermione Corfield), a brilliant but socially maladjusted student marine biologist finds herself boarding a small fishing trawler, run by the husband-and-wife team of Gerard (Dougray Scott) and (Freya (Connie Nielsen) to do some research in the field in order to pass her course. Needless to say, she is somewhat less than comfortable with her new surroundings and is even more alienated when she discovers that some of the other crew members consider her red hair to be a harbinger of bad fortune. They may be acting superstitious but things do take a turn once a dripping patch develops in the hull and an investigation outside reveals it to be the result of a tentacle attached to some indeterminate but very large creature lurking in the depths. This is bad but it gets even worse when the seepage is determined to contain microspores that are both very deadly and quite infectious. As the crew grows slimmer and the prospects grow grimmer, Siobhan struggles to use her knowledge to combat and ultimately contain the parasites, even if it means that she and the others will have to sacrifice themselves in the process

And at this point, some of you may be thinking that it is more than a little tacky and tasteless to jam out a movie involving pandemics and quarantines at this particular moment in time. In fact, this project from writer-director Nessa Hardiman, which premiered at last fall's Toronto film festival, was always scheduled to come out on this particular date. Frankly, I have a sneaky suspicion that the influence of outside events may actually work in its favor. Watching it now in the age of COVID-19, the emphasis on the quiet, if occasionally gruesome, terror of a mostly unseen enemy that can utterly destroy a once-healthy person in just a day or so lends the whole thing a frisson that it might not have had for viewers under normal circumstances. If you can put all of that to the side--and that won't be easy--"Sea Fever" reveals itself to be a reasonably well-made and low-key but otherwise unexceptional riff on such horror classics as "Alien" and "The Thing" (even going so far as to offer up overt variations of the most famous scenes from those favorites) that doesn't really bring anything new to the party. The film does have its virtues--the setting for the story is unusual and lends itself to a number of nicely eerie moments, Corfield is quite good as the young scientist trying to use her cool intelligence and logic to keep her more emotional shipmates from doing something disastrous and it concludes on a note that is far more restrained, poignant and emotionally truthful than you might expect to see in a story that also includes more than its fair share of exploding eyeballs.I can't quite recommend "Sea Fever" in the end--it is a little too restrained and derivative for its own good and you can ultimately find more raw terror on the daily news--but horror buffs might find it to be an intriguing enough spin on a familiar thing to perhaps give it a shot.

Set in the summer of 1988, a time when fundamentalist elements were convinced that fans of heavy metal music were actually satanists, "We Summon the Darkness" starts off with three friends--Alexa (Alexandra Daddario), Val (Maddie Hasson) and Beverly (Amy Forsyth)--driving through Indiana to see a concert by their favorite metal band, the Soldiers of Satan even as the radio blares news that a rash of seemingly satanic ritual murders have claimed 18 lives so far. Neither the girls nor the three guys they meet in the parking lot before the show--Mark (Keean Johnson), Kovacs (Logan Miller) and Ivan (Austin Swift)--believe any of that and after the show, they decide to continue the party at her father's nearby home. I cannot really say anything more about what happens next without going into spoiler territory but suffice it to say, the night does not go exactly as planned for any of them. The idea for the film sounds amusing enough--especially if you are old enough to remember the genuine, if ludicrous, panic that heavy metal music and look inspired in some people--but once the film gets through its initial setup and big twist, which occurs at about the half-hour mark, the film becomes just a series of scenes in which the characters, several of them bleeding badly, are forced to play cat-and-mouse games throughout the house that are intermittently interrupted by unexpected arrivals whose only real purpose is to boost the body count. The screenplay strains to be subversive in its depiction of fundamentalist fears but the satire is tepid at best before being swept away entirely and after a while, it simply becomes impossible to care at all about any of the characters or what happens to them. That is a bit of a shame because the cast is good--especially Daddario, who brings more wit and enthusiasm to her role than it really deserves--but not even their efforts can make it worth watching. Maybe if you play it backward, it comes off as funnier, scarier and more inspired than it does in its normal incarnation.