Films I Neglected To Review: Dreadful Sorrow All Around
By Peter Sobczynski
Posted 05/07/20 14:48:26

Please enjoy short reviews of "Arkansas," "Blood Quantum" and "Clementine" as well as a few additional streaming options via your favorite art house theaters.

Chicago's Music Box Theatre and the Gene Siskel Film Center are continuing their partnerships with independent film distributors to bring the movies that they normally would have been screening into homes via streaming arrangements that will give them a portion of the proceeds as a way of helping to keep them in business during these trying times. (Yes, other theaters are doing this throughout the country but I have to go to bat for the home team, don't I?) At the Music Box, you can now see "1 BR," the odd and fairly disturbing story of a recent transplant to L.A. (Nicole Brydon Bloom) who scores a seemingly perfect apartment but discovers to her horror that her new neighbors have plans for her that far exceed the usual rental agreement, and "Deerskin," the very strange new offering from director Quentin Dupieux and co-stars Jean Dujardin and Adele Haenel in which a man in the throes of a mid-life crisis blows most of his savings on a vintage deerskin jacket that proves to have roughly the same effect on him that Christine did on Arnie Cunningham. Over at the Siskel Center, their new offerings include "The Infiltrators," a powerful documentary about young immigrant activists who get themselves tossed into a for-profit detention center in order to report of conditions and to try to help prevent deportations from the inside. "On a Magical Night," the latest from Christophe Honore, is an offbeat if uneven comedy-fantasy about a dissatisfied woman (Chiara Mastroianni) who walks out on her husband of 20 years, checks into the hotel across the street from their apartment and spends the night being visited by the spirits of their past relationships (including one of a highly dubious nature) while questioning the decisions that she has made.Inspired by the work of Daniel Barenboim, "Crescendo" tells the story of a famous conductor who is charged with creating a youth orchestra made up of Palestinians and Israelis musicians.

To order the Music Box titles, go to musicboxtheatre.com For the offerings from the Siskel Center, go to siskelfilmcenter.org/filmcenterfromyoursofa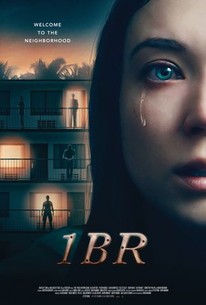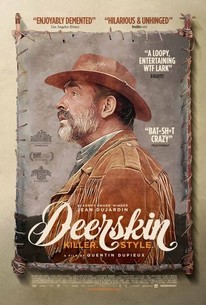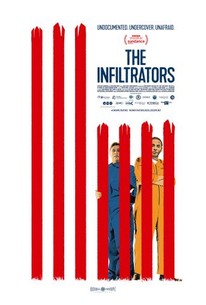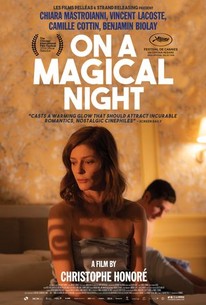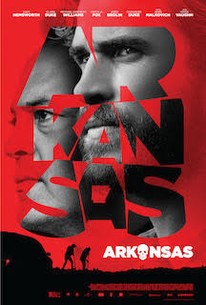 If being shut up for weeks on end has made you nostalgic for the time when it seemed that every other week at the multiplex heralded the arrival of another film hoping to replicate the success of Quentin Tarantino with crime sagas that were jam-packed with dark humor, brutal violence (especially the kind scored to old pop songs as a kind of ironic counterpoint), non-linear time structures and a cast of colorful characters played by actors who all seem to be working under the impression that they are filling the slot normally occupied by Christopher Walken or Dennis Hopper, then you will no doubt be thrilled with the arrival of "Arkansas," the directorial debut of Clark Duke, previously best known as the guy that you keep mistaking for Josh Gad in the "Kick-Ass" and "Hot Tub Time Machine" franchises and lesser works. As the film, which he and co-writer Andrew Boonkrong adapted from a 2008 John Brandon novel, opens, Kyle (Liam Hemsworth) is a bottom-rung drug dealer with no particular ambitions who becomes a mule for Frog, a drug kingpin so mysterious that he is not even sure if the person actually exists. Partnered up with Swin (Duke), an obnoxious motormouth who seems to go out of his way to call attention to himself with his manner, dress and stupid-looking mustache, the two are set up as junior park rangers under the rule of Bright (John Malkovich), who is the middleman who sends them on their drug runs and serves as a buffer between them and Frog. For a little while, everything goes according to the loosely defined plan--Kyle keeps his distance from everything while Swin inexplicably charms local nurse Johanna (Eden Brolin)--but eventually, a deal goes badly and in their efforts to cover up what has happened and keep things humming along, the two inadvertently bring more trouble upon themselves that leads to a growing pile of bodies and the attention of Frog (Vince Vaughn), who is worried that these two nobodies are making a play for his operation.

As knockoffs of QT and the Coen Brothers go, you and I have probably both seen worse than "Arkansas" but that doesn't make it any less tedious. The screenplay is one of those concoctions that seems more like a list of crime film cliches to be ticked off one by one than an engrossing story and the attempts to thrown a curveball into the mix by periodically jumping back in time about 30 years for scenes depicting how Frog become embroiled in the drug game are more superfluous than interesting and are further undercut by the odd decision to not even attempt to make Vaughn look younger during the flashbacks. As for the other performers, Hemsworth tries to come across as moody and brooding but never quite makes it while Duke is annoying in all the wrong ways--he looks so spectacularly dorky throughout that everything about his character, especially his romance with the nurse, winds up coming across as wildly implausible. On the bright side, Malkovich is in fine scenery-chewing mode (the moment when he is realizes that the guy threatening to torture him isn't kidding is the highlight of the entire thing) but sadly departs the proceedings too early to have much of an impact on the proceedings. Those with a pronounced taste for convoluted crime sagas and decidedly low critical standards may find "Arkansas" to be passable enough, especially if they have fond memories of the likes of "Suicide Kings" or "Things to do in Denver When You're Dead" from back in the day, but most others will come away from it thinking that it feels more like pulped fiction.

The zombie films of George Romero certainly worked as grossout horror extravaganzas but what raised them to the level of genre masterworks--okay, maybe not so much that last one--was the way that he used the concept of the dead coming back from the grave with a taste for the living as a springboard for examining the hot-button social issues of the day in both serious and darkly satiric terms as a counterpoint to all the spurting blood and spilling guts. That lesson has clearly been taken to heart by Jeff Barnaby with his film "Blood Quantum" (now streaming on Shudder), which offers up an audacious and unconventional take on the seemingly played-out genre that pays effective homage to Romero's approach while still standing firmly on its own. Set on the Red Crow reservation of the Mi'gmarq "First Nation" people of Canada in northern Quebec, the film opens as the reservation's sheriff, Traylor (Michael Greyeyes) is having a spectacularly bad morning that only gets exponentially worse when it appears that the dead are coming back to life in full-on zombie form--this is first revealed to us when a salmon caught by his father continues wiggling about long after it should have expired. The twist is that the First Nation people appear to be immune from zombification for some reason. Six months pass and the people of the reservation have walled themselves off from the creatures outside (with some particularly gruesome barriers being but into play) and are living an uneasy coexistence with the white people that they were able to save from being slaughtered. Unfortunately, Traylor's hotheaded son Lysol (Kiowa Gordon) decides to stoke the tensions between the two sides to the breaking point and things inevitably devolve into gruesome chaos. With this film, Barnaby has elected to make a zombie film where the ideas are as important as the gore and while he may hit the symbolism a little too hard at times, he still makes some good points about the ethical dilemmas faced by the Natives when they unexpectedly regain control of the land that was their to begin with and have to decide how to deal with those that had taken it from them for so long. (Besides, Romero himself was never exactly known for subtlety in these manners either.) The only real problem with the film is that after the brilliantly constructed and executed first half-hour or so, the rest of it cannot quite measure up--the pace increases rapidly but the tension oddly decreases at roughly the same pace. Still, "Blood Quantum" is a smart and evocative work that proves that there is still some life in the zombie genre after all, not to mention a couple of moments that even gore buffs will look upon with equal parts admiration and nausea.

Most of the reviews of "Clementine" will almost certainly compare it to "Call Me by Your Name" and a superficial glance at the two will indeed pick up certainly similarities--both are LGBTQ-related romantic dramas centered on two impossibly attractive people with a considerable age gap between them lounging about in bathing suits and there is even some fruit involved as well. And yet, while hardly a flawless work, "Call Me by Your Name" had moments of real power and purpose while "Clementine" quickly reveals itself to be little more than a turgid and occasionally tone-deaf bore. As the film begins, struggling artist Karen (Otmara Marrero) is reeling from a recent breakup with older and evidently controlling lover D (Sonya Walger),, one that is exacerbated when she shows up to claim their shared dog and finds that the locks have been changed. In response, Karen elects to break into D's lavish Oregon lake house and crash until something else comes to mind. While there, she meets Lana (Sydney Sweeney), a young woman who vacillates between innocence and sultriness at the drop of a hat. She plainly seems to be hitting on Karen and while Karen is undeniably intrigued, both by the girl and by being the older person in a relationship, certain things about Lana don't add up--her age, for starters--and she soon becomes ensnared in a web made of equal parts desire and deception.

Having just read what I have written above, I realize that I have inadvertently made it sound potentially intriguing--like a more sophisticated version of one of those trashy Lifetime movies that you don't admit to people that you watch when there is nothing else on. Say what you will about those movies, they at least deliver the goods, which is more than can be said for this one. Debuting writer-director Lara Gallagher presents what feels like a bunch of half-baked story ideas that never tie together into an especially satisfying narrative. Much is superficially made of the age difference between both Karen and Lana and Karen and D--it seems as if every third line of dialogue includes some variation of either "young" or "old" in it--but Gallagher doesn't seem to have anything of real interest to say about the topic. Although the performances by Marrero and Sweeney are decent enough, neither of them can quite overcome the clunky dialogue and situations (the most intimate scene between them involves makeup lessons and hair braiding) and never comes close to justifying the weird turn that the story takes towards the end. Little more than an overwrought and undercooked exercise in dramatic tedium and awkward self-seriousness (don't get me started on the painfully symbolic clementines that turn up), "Clementine" is little more than an underwhelming soap opera where it quickly becomes apparently that the only good lines on display are the ones in the lake house.