Films I Neglected To Review: There's A New Girl In Town
By Peter Sobczynski
Posted 05/15/20 10:17:15

Please enjoy short reviews of "Alice," "Castle in the Ground" and "Proximity," a second look at "Fantasy Island" and the latest ways in which you can watch a movie and support two of Chicago's best independent theaters

Chicago's Music Box Theatre and the Gene Siskel Film Center are continuing their partnerships with independent film distributors to bring the movies that they normally would have been screening into homes via streaming arrangements that will give them a portion of the proceeds as a way of helping to keep them in business during these trying times. The Music Box is currently hosting the award-winning French import "Alice" (see below) and "Fourteen," Dan Sallit's look at the evolution of a friendship between two women (Tallie Medel and Norma Kuhling) over the course of a decade. At the Siskel Center, you can now see "Someone, Somewhere," Cedric Klapisch's inversion of the typical romantic comedy template in which two people (Francois Civil and Ana Girardot) seemingly destined to be together keep missing each other. Christophe Honore's rueful romantic fantasy "On a Magical Night," the acclaimed documentary "The Booksellers" and "Up from the Streets," a documentary from Michael Murphy celebrating the legacy of jazz music in New Orleans and featuring performances and interviews with the likes of Terrence Blanchard, Harry Connick Jr., Wynton Marsalis and the Neville Brothers.

To order the Music Box titles, go to musicboxtheatre.com For the offerings from the Siskel Center, go to siskelfilmcenter.org/filmcenterfromyoursofa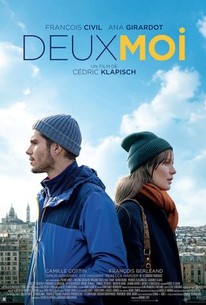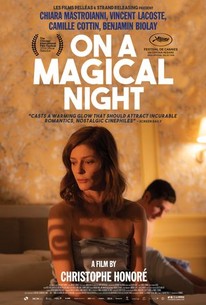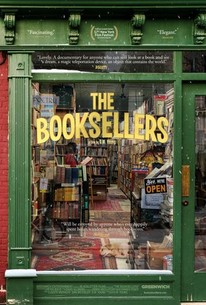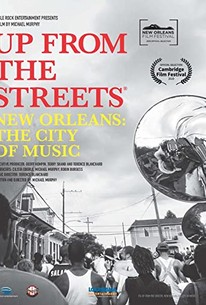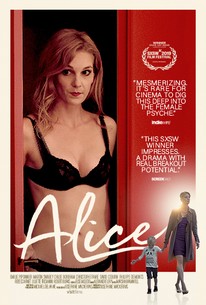 As "Alice" opens, the title character (played by Emilie Piponnier) would seem to have it all--a loving husband in Francois (Martin Swabey), an adorable toddler and a nice Paris home. One day, it all comes crashing down when Francois leaves for work, doesn't come back and she discovers that their bank account is completely empty. It turns out that he has taken all the money and stopped paying the mortgage, which means that Alice has two weeks to come up with 8,000 euros or she and the kid will be tossed out. As a final insult, Alice learns that he has blown much of the money on high-class call girls and when she makes a clandestine visit to the outfit to check things out for herself, she is unexpectedly offered a job. With the promise of making more than enough money to get back on her feet and not being one to turn down a challenge, she accepts the offer. Surprisingly, she finds the work agreeable enough and even forms a friendship with fellow escort Lisa (Chloe Boreham), an Australian who teaches her the ropes, so to speak. She is so comfortable with her new job that even when Francois comes back begging for forgiveness, she continues on with the job, though she tells him that she is actually working as an assistant to an eccentric millionaire.

Whether or not you like "Alice" will depend to a large extent on what you are hoping to get out of it. If you are looking for a probing expose of the sex trade and what could lead a woman like Alice into becoming a part of it, this is not it--the screenplay by writer-director Josephine Mackerras goes a little overboard into putting Alice into the position where she is willing to take on sex work and all of her assignations are with perfectly decent sorts that never lead to even a whiff of trouble or potential danger. However, if you take it more along the lines as a more straightforward variation on the themes that Luis Bunuel presented in his surrealistic erotic masterpiece "Bell Du Jour," it does make for intriguing viewing. Even better, it contains a fine performance from Pipponier, who makes Alice's transition from an unassuming housewife into a strong and assertive person absolutely convincing. Even when the shifts in tone and narrative occasionally make for shaky viewing, her work gives the film an emotional anchor and makes "Alice" well worth a look.

There are two different movies fighting for supremacy at the heart of "Castle in the Ground"--one is a powerful and wrenching drama revolving around people caught up in the throes of the opioid crisis and a much less convincing one in which the realities of that crisis are utilized as a gateway to an increasingly unconvincing crime thriller. Henry (Alex Wolff) is a 19-year-old who has put himself in charge of caring for his terminally ill mother (Neve Campbell), even electing to postpone college in order to stay with her and dole out her powerful pain medications. In many ways, he has become addicted to the need to care for someone and when his mother passes away, he is filled with a sense of guilt and loss that he unwisely tries to alleviate with the remains of her prescription stash. He soon transfers his need to care for someone to his new neighbor, Ana (Imogen Poots), a manipulative type who claims to be getting off of drugs herself, though all the available evidence points otherwise. In his messed-up state, Henry begins to see Ana as another version of his mother that he can care for, this time with more success--at one point, he even gives her Mom's phone and Ana later turns up in one of Mom's dresses--and Ana is perfectly willing to play along with that as long as it allows her to get what she needs out of the situation.

When the film sticks to this particular plot thread, "Castle in the Ground" sort of works as an interesting, if undeniably grim, variation on the standard drug drama--many of the scenes in the screenplay from writer-director Joey Klein have a truthful, lived-in feel that lend a sense of authenticity to the material and the performances from Wolff, Poots and Campbell) are strong and effective. The trouble is that among all the good stuff, Klein also throws in a few potentially intriguing elements--we see Henry renew an interest in prayer rituals and spend time with a girlfriend--that seem destined to pay off at some point but which end up being unceremoniously dropped from the narrative. Instead, the last half of the film finds it derailing into a standard and frankly uninteresting thriller involving the theft of a bag filled with valuable pills and the threat of imminent violence if it is not returned. You get the sense that Klein worried that audiences would react badly to his deliberately aimless and hazy structure--one that accurately mimicked the lives of his characters he was depicting--and decided to shoehorn it into a template that just doesn't fit it very well. As a result, I cannot quite recommend "Castle in the Ground" but those of you who would like to see some strong performances and won't be put off by the relentless grimness of the subject matter or a disappointingly conventional resolution might want to consider giving it a chance.

"Proximity" is a wildly ambitious low-budget sci-fi thriller that never quite pulls itself together into a satisfying whole but has been made with such obvious skill by debuting writer-director Eric Demeusy (a visual effects artist best known for his work on creating the striking title sequences for show like "Game of Thrones" and "Stranger Things") that I still found myself caught up in it despite a storyline that occasionally meanders and a late-inning plot twist that it has no idea of how to handle. Isaac Cyprus (Ryan Masson) is a brilliant young employee with the NASA Jet Propulsion Laboratory who, on the advice of his therapist, has decided to create a daily video diary. One day, he drags a clunky video camera along to document a hike in the hills and winds up inadvertently capturing what appears to be a nearby meteor strike. Not surprisingly, it proves to be a little more than just that and when he wakes up later, he finds himself transplanted to an entirely different area. He soon discovers that while he has no memory of the last three days, he has video evidence that something extraordinary happened to him during that time and discovers he has the ability to make objects that he concentrates on disappear and reappear at will. After his colleagues remain skeptical of his story, he rashly uploads his video to the Internet and it causes a sensational debate between those who believe it and those who dismiss it as a fake. (As an amusing nod to the director's past gig, he even has VFX artists appear as themselves to debunk the video.) The video does bring him into contact with Sara (Highdee Kuan), a young woman with a similar story of abduction. Unfortunately, it also puts the two of them into the clutches of a clandestine government agency that wants information from them. The two escape and try to elude their pursuers while trying to figure out what is going on and how things tie into a similar 1979 abduction that was witnessed in the prologue.

Considering that it is a film made by a former visual effects artist, it is probably not much of a surprise to discover that "Proximity" is not exactly strong in the story department. Demeusy starts off with some undeniably intriguing ideas and the stuff involving Isaac's work at NASA is mildly engrossing as well but neither the ideas nor the NASA stuff is expanded on in any significant way. Instead, the screenplay get hokier and hokier as it turns into something more akin to something out of the "Escape to Witch Mountain" playbook and tries to distract from this by adding in such distracting elements as robot sentries that pursue our heroes despite a real groaner of a design flaw (one that comes across as even more inept in the current climate), montages set to upbeat musical numbers that do not exactly help to build the tension and the aforementioned bewildering plot twist that comes too late in the proceedings to have much effect, is virtually forgotten as soon as it comes up and should have been abandoned back in the writing stage. However, if you can accept these mistakes as the result of an ambitious filmmaker overreaching somewhat in a bid to get their first movie noticed, it has its virtues--the visual effects are pretty impressive, especially considering what must have been a tiny budget, the performances by Masson and Kuan are engaging and the whole thing has the appealing feel of a mid-level Amblin Entertainment effort from the Eighties. "Proximity" may not entirely hold up in the end but it does make for two hours of reasonably satisfying, if occasionally uneven entertainment, and marks Demeusy as a new talent to watch.

So earlier this year, when no one thought much about going out to the local movie theater and plopping down few bucks to see what was new, I took in "Fantasy Island," (Sony Pictures Home Entertainment. $34.98), a screen adaptation of the old television staple that reconfigured the show's template--an array of vacationers (played by whoever couldn't book a shot on "The Love Boat" that week) arrive at a lush tropical paradise with potentially mystical powers to live out their ultimate (though always safe for prime time viewing) fantasies, though they would usually come with an ironic lesson along the way--into a horror movie format that promised all the sex, violence and weirdness that was always implicit in the premise but never actually deployed. Turns out that the film was nothing more than a piece of not-so-hot PG-13 garbage featuring twists and turns of such an idiotic nature that it defies belief that they served as the basis for a major studio effort. And yet, when I heard that the Blu-Ray release would get the Unrated Edition treatment complete with "scenes too horrifying and explicit for theaters," I inexplicably elected to give it another chance. As someone who has seen far too many of these ripoff "unrated" editions that include maybe a moment or two of CGI splatter that probably would not have earned a stronger rating if it actually had been submitted to the MPAA, I assumed that this would be along those lines but I perversely decided to give it another try on the off-chance that enough weirdness had been restored to possibly help better sell its wonky, though not inherently awful, concept. Not a chance--the time difference adds up to about 20 seconds or so and other than a couple moments of additional bloodshed and exceedingly mild background nudity, nothing in it struck me as particularly different from the theatrical version. There are also a handful of deleted scenes as well but the fact that they are no better or worse than the stuff that actually made the final cut should tell you something. And yet, thanks to the current state of entertainment options out there, I suppose that there are some people out there who might be tempted to give "Fantasy Island" a shot now but trust me, you can find better ways of passing the time than wasting a second of it on this nonsense, a film that will only be remembered when lists of the worst film adaptations of old television shows are compiled.