Films I Neglected To Review: Heroes And Villains (Mostly The Latter)
By Peter Sobczynski
Posted 05/21/20 17:25:31

Please enjoy short reviews of "Body Cam," "Inheritance," "Lance," "Military Wives," "Time Warp: The Greatest Cult Films Of All-Time--Vol. 2 Horror and Sci-Fi" and "Villain."

As has been noted before, Chicago's Music Box Theatre and the Gene Siskel Film Center are continuing their partnerships with independent film distributors to bring the movies that they normally would have been screening into homes via streaming arrangements that will give them a portion of the proceeds as a way of helping to keep them in business during these trying times. The Siskel Center is currently holding over the acclaimed documentaries "Beyond the Visible: Hilma Af Klint," "The Booksellers" and "Up from the Streets." Among the new titles they have to offer is "Alice," Josephine Mackerras's funny, thoughtful and insightful exploration of female empowerment focusing on a woman (Emilie Pipponier in a standout performance) whose husband disappeared after spending all their money on call girls and who ends up going to work for the same escort service that he employed. Agnieszka Holland's "Mr.Jones" is a thriller set just before the start of WWII that deals with a young journalist (James Norton) who goes to Moscow to get to the bottom of their propaganda machine and uncovers a massive international conspiracy. "Diana Kennedy: Nothing Fancy" is a documentary on the celebrated chef known as "the Julia Child of Mexico" and features interviews with her and such famed admirers as Jose Andres and Alice Waters. "The Painter and the Thief" is a mesmerizing documentary about a Czech artist who meets and eventually develops a friendship with the thief who stole two of her paintings from right off the wall of a gallery. There is also a new restoration of "Caro Diario," the award-winning 1994 comedy drama that won filmmaker Nanni Moretti the Best Director prize at that year's Cannes Film Festival. Through the Music Box, you can see "Lucky Grandma," a smart and fun comedy-drama about a cantankerous Chinese grandmother (Tsai Chin) whose decision to gamble her savings at local casino ends up landing her in the middle of a gang way. You can also see "Life Itself," the acclaimed documentary about film critic Roger Ebert that presumably needs no further explanation on my part

To order the Music Box titles, go to musicboxtheatre.com For the offerings from the Siskel Center, go to siskelfilmcenter.org/filmcenterfromyoursofa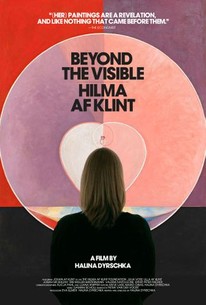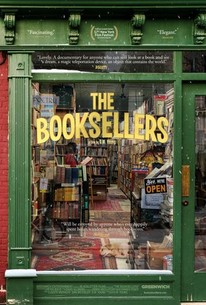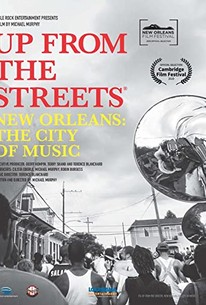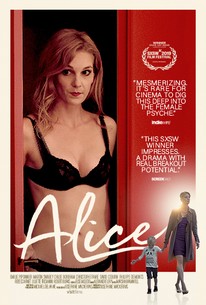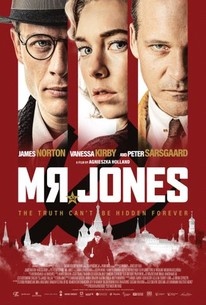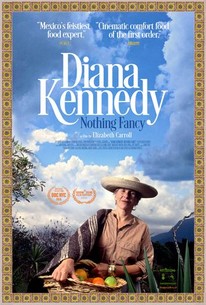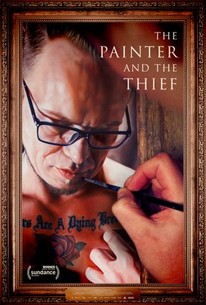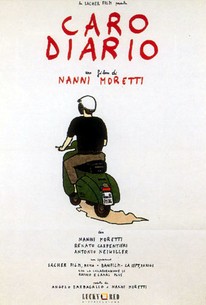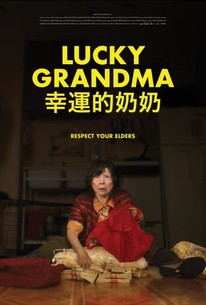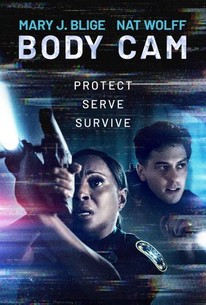 With its combination of horror movie thrills and hot button social issues, "Body Cam" clearly wants to follow in the footsteps of the Jordan Peele hits "Get Out" and "US" and while the setup is not without some interest, the execution leaves a lot to be desired. Singer Mary J. Blige stars as Renee, a Louisiana cop who is returning to the streets after being taken off of active duty because of professional and personal reasons. Teamed up with rookie cop Danny (Nat Wolff), they have barely begun their first patrol when they come upon the scene of what appears to be a traffic stop gone wrong that has left another one of their fellow officers dead in an especially gruesome and inexplicable manner. In fact, we have seen the traffic stop in the prologue and know that something strange and possibly supernatural happened to the officer. Renee sees some of what happened when she examines the cop's body cam footage but no one else sees what she does and IT claims that the entire system was fried beyond repair. As other officers begin dying under similarly strange circumstances, a curious Renee begins to investigate and tries looking for a grieving mother (Anika Noni Rose) who may have some connection to the murders and why she is the only one who can see what is really on the body cam tapes.

The idea behind the screenplay by Richmond Riedel and Ncholas McCarthy is not a bad one and as a hour-long episode of a horror anthology series like "The Twilight Zone," it might have worked pretty well. Unfortunately, there just isn't quite enough story to satisfactorily push it to a feature length and the result is a story that never develops any discernible tension and introduced too many potentially interesting plot ideas that are quickly abandoned in order to get to the gore (of which there is admittedly plenty) and the surprising developments (of which there are not very many). As Renee, Blige is pretty good but cannot quite sell the increasingly silly proceedings, though she is always in there trying, which is more than can be said for the extremely forgettable supporting cast. Things do begin to perk up a bit during the wild finale but not enough to justify the pokiness of what had come earlier. Still, "Body Count" does have a basic premise that makes one sit up and take notice--maybe someday, someone else will take it and transforming it into a fully satisfying film.

In the opening moments of "Inheritance," immensely wealthy New York power broker Archer Monroe (Patrick Warburton) dies unexpectedly of a heart attack and when his will is read, he has left the bulk of his estate to his wife (Connie Nielsen) and son (Chace Crawford), a congressman in the midst of a heated reelection campaign. As for prodigal daughter Lauren (Lily Collins), a lawyer who spurned his desire for her to go into private practice to become a district attorney, she is bequeathed a comparative pittance, seemingly as a return of her snub of him. Afterwards, his attorney gives her an envelope containing what is meant to be her real inheritance--a USB drive with a video that leads her to an underground bunker hidden in the woods on their property. When she goes inside to investigate, she discovers a stranger (Simon Pegg) chained up to the wall who calls himself Morgan, claims that her father has kept him down there for the past thirty years and suggests that he knows enough dirty secrets about her family to bring all of them down. As a result, Lauren is torn between her desire to do good for others, which would mean letting Morgan free immediately, and her desire to protect her family at all costs. While trying to decide what to do, she leaves Morgan down there while investigating his claims, uncovering a whole new slew of scandals involving her family and pushing her into actions she never would have dreamed herself capable of before.

At this point, you may have a number of basic questions of logic regarding "Inheritance" and while the film makes a stab at answering at least some of them, it fails to do so in a satisfactory manner. Matthew Kennedy's screenplay wants to be a sprawling saga centered around situational ethics--how would you react in the situations that Lauren finds herself in?--but it instead comes across as a half-assed compilation of elements seemingly cadged from the likes of "Knives Out," "Succession" and "Parasite" with plot twists that are either wildly unbelievable or incredibly predictable (especially towards the end) and plot threads and characters that are introduced as being seemingly important, only to be left to dangle. In the hands of a skilled filmmaker, these flaws could have been ignored--at least temporarily--but director Vaughn Stein handles the material with a flat gracelessness, especially in the unforgivably poky middle section, that drags the material down and gives viewers plenty of time to begin nitpicking all of the flaws in logic and common sense. Things start picking up a bit towards the ending but since the climax is built around two startling twists that can be seen coming a mile away, the sudden uptick in energy does not really help. While Collins is fairly unconvincing as Lauren and most of the other players are around too little to help out much, the cast-way-against-type Simon Pegg winds up stealing the show by default--his performance is not especially good or convincing but it certainly is out there and it is sort of fun watching him swing for the fences with a series of very peculiar acting choices that he made along the way. And yet, not even his pseudo-Hannibal Lecter stylings (not to mention some decidedly singular hairstyles) are able to supply "Inheritance" with much of anything resembling a solid legacy.

One might readily question the need for a 202-minute-long documentary chronicling the rapid rise and stunning fall of cyclist Lance Armstrong, who inspired millions with his victories on the road and against testicular cancer, only to lose it all when it was revealed that he had been illegally doping in order to get an advantage over his competitors. For one thing, there has already been one previous documentary, Alex Gibney's "The Armstrong Lie," that covered his story in a fairly substantial manner. More significantly, with Armstrong fully participating in this one, would it just turn out to be an extended apologia from Armstrong as a way of trying to rehabilitate his tattered image? Even a couple of journalists who serve as part of the chorus of talking heads for ESPN's two-part film "Lance" (the first part airing this Sunday night with the conclusion coming the next Sunday) express their worries to director Marina Zenovich that Armstrong might shift the focus away from his misdeeds as much as possible in order to provide a more whitewashed view of his story. They need not have worried as Zenovich, whose previous documentaries have focused on the controversial careers of the likes of Richard Pryor, Robin Williams and Roman Polanski, is too smart and inquisitive of a filmmaker to fall for even Armstrong's still-considerable charisma. With her extended running time, she is able to provide a fuller accounting of Armstrong's story than has been seen before and since the participants are no longer living under the fear of reprisal, legal or otherwise, they are able to speak more freely and openly about the subject of doping than ever before. Even Armstrong himself is more forthright than before, although there are still some moments when you see him clearly trying to put a spin on some touchy moments and others where he continues to rage at those who he thinks did him wrong. At the same time, the film is not merely a hit piece--it delves into the considerable amount of work that he did for cancer research through his Livestrong foundation and ponders whether the genuinely good works he was able to provide as a result outweigh the fact that the foundation's success was built upon the lie of his own alleged personal success. By the time you finish watching "Lance," you may still come away from it hating the man--his insistence that he has paid enough for his bad deeds because of all the endorsement deals he lost is a particularly odious notion--but you will most likely come away from it thinking that he and his legacy are far more complex that you might have thought going in.

When it comes to discussing the inspirational comedy-drama "Military Wives," I find myself at a bit of a crossroads. One the one hand, I found it to be a painfully predictable and formulaic work that is more concerned with presenting its story in relentlessly feel-good terms while only barely hinting at the more serious issues that linger just beneath the surface. On the other hand, there are a lot of people out there who may well find themselves liking the film--and God knows it wants to be liked--for those exact same reasons. Based loosely on a true story, the story centers on the wives who have been left behind with their families on a British military base while their husbands are off fighting in Afghanistan. Lisa (Sharon Hogan) has recently been appointed the head of the base's social committee and struggles to find some activity for the women to do that is not simply a gateway to drinking wine. (A stab at a knitting circle goes badly when it turns out that none of them can actually knit.) The idea of forming a singing group pops up and Lisa, who does have a little musical experience, is okay with that and content to let the group sing pop favorites like "Time After Time" primarily to have fun. This laid-back attitude horrifies Kate (Kristin Scott Thomas), the wife of the company's commander (Grreg Wise) , who insists that the group needs to follow a rigid structure in order to make the endeavor seem more purposeful. This leads to a clash between the two women over the direction of the group that--Spoiler Alert--is resolved just before the group receives an invitation to perform at the Royal Albert Hall.

If you are still on the fence over whether you want to see "Military Wives" or not, consider the fact hat it was directed by Peter Cattaneo, who is still best-known for his international hit "The Full Monty," a film whose basic template is more or less followed here in total. He is a filmmaker who thrives on emotionally broad narratives and he will do anything to make you feel the way he wants you to at any given point--he practically jumps into your slap and screams at you to laugh or cry or whatever else you are meat fo be feeling at the moment. I know that there are a lot of people who are just fine with that particular approach but it is one that I tend to find fairly tiresome after a while as it seems it to lack confidence that those emotions can be conveyed by more subtle means. Here, virtually every dramatic beat and character quirk is underlined so that no one can possibly miss it and it similarly goes out of its way to ensure that the film remains resoundingly apolitical so as not to upset anyone in the slightest. That said, the sheer professionalism of Thomas and Horgan and the sprightly nature of the music helps the material go down a little easier, though some viewers may still find themselves resenting the amount of manipulation and smoothing over of potentially difficult material that Cattaneo has employed. This is especially evident at the very end when we get a brief glimpse of other choruses consisting of military wives that have sprung up--even in those quick bits of footage, you get the sense that a straight-up documentary might have offered up a more interesting presentation of their stories than "Military Wives," for all of its gloss and good feeling, is able to muster.

"Time Warp: The Greatest Cult Films Of All-Time--Voume 2 Horror & Sci-Fi" is the second part of an ambitious three-part documentary (the first was released last month and the conclusion will appear in June) that endeavors to cover the history and appeal of cult cinema--those oddball movies that do not always hit with the mass audience but which eventually develop passionate fan followings--through discussions of some of the most well-known examples, ranging from classics like "Rocky Horror Picture Show" to newer contenders. While the first film offered up a more general grab bag of basic titles, this one narrows the focus to the horror and sci-fi genres with co-hosts Joe Dante, John Waters, Ileana Douglas and Kevin Pollack tackling such titles as "Night of the Living Dead," "The Texas Chain Saw Massacre," "The Evil Dead," "Blade Runner," "A Clockwork Orange" and others with occasional commentary from filmmakers, actors, critics and fans either extolling the virtues of the films or sharing behind-the-scenes anecdotes. Although I might quibble about some of the selections on display (I personally cannot abide with junk like "The Devil's Rejects" and "The Human Centipede," though I concede that they have their followings), this edition is a little better than its predecessor--the co-hosts are better integrated this time around (though I still don't think that Pollack has spoken more than 20 words so far), the selection of films being examined is a little more adventurous (including shout outs to more obscure works like "Liquid Sky" and "The Brother from Outer Space") and the interview clips offer up a lot of fun bits, including actress Ashlynn Yennie talking about the process of making "The Human Centipede," Malcolm McDowell recounting a meeting with Gene Kelly a few years after appropriating the song "Singin in the Rain" for "A Clockwork Orange" and Jeff Goldblum trying in vain to explain the plot of "The Adventures of Buckaroo Banzai: Across the 8th Dimension." As was the case with the last film make sure that you have plenty of free time after seeing this because once you do, you are going to want to revisit (or encounter for the first time) many of the titles seen here. (However, you can still give "The Devil's Rejects" a pass and not feel as if you are missing a thing.)

The British crime import "Villain" begins with hardened criminal Eddie Franks (Craig Fairbrass) being released from prison after doing a long stretch with absolutely no desire to return anytime. Instead, he simply wants to walk the straight and narrow while running the pub that he co-owns with his brother Sean (George Russo, who also co-wrote the screenplay) and perhaps reestablishing contact with his estranged daughter, who now has a child of her own as well as an abusive boyfriiend. What he doesn't realize at first is that Sean is a cocaine addict whose constant need for cash for drugs has led him afoul of a local crime kingpin (Robert Glenister) whose has moved way beyond the simple leg-breaking stage to the one involving soon-to-be-filled with holes in the ground. Eddie does everything in his power to resolve the problem amicably but between the pressures being brought down by the thugs and Sean's increasingly levels of irresponsibility, Eddie is finally pushed back into criminal behavior with vengeance and with grim results for nearly everyone involved.

Obviously "Villain" is not going to win any prizes for creativity--the basic premise is blatantly recycled from "Carlito's Way" and there are elements from any number of other familiar titles on display as well. And yet, while originality is far from its strong suit, the film makes up for that with its solid execution. After watching a number of British crime films ineptly trying to follow in the footsteps of the early works of Guy Ritchie (including a couple made by Ritchie himself) with stories that put the focus on surface flash and gimmickry at the expense of practically everything else, it is refreshing to see one that goes for a more back-to-basics approach. Most of this is conveyed by the strong and sturdy performance by Fairbrass, who takes the cliche-ridden material he is working with and invests it with enough personality and intelligence to actually make most of it come across as reasonably convincing. His work doesn't quite absolve all of its problems--the few female characters (including Eddie's aforementioned daughter and Sean's cokehead girlfriend) are so scantily developed that they barely cross over the threshold to being considered one-dimensional and the climactic moment is telegraphed so early that the surprise element is practically nonexistent. That said, while "Villain" probably will not be considered a classic by any standards, it does provide 97 minutes of reasonably sold entertainment and at this point, who could ask for anything more?